A FAKE E-MAIL FROM FedEx IS IN CIRCULATION
If you receive an e-mail like this, beware: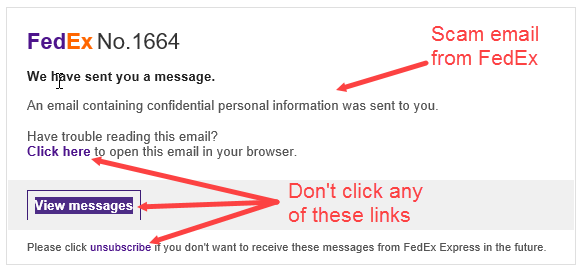 Trading Standards are warning the public about this fake message reminder, supposedly sent by FedEx via e-mail.
You should beware, as even clicking the unsubscribe link is dangerous.
It is believed that activating any of the links will take you into Malware, which could damage your computer, or pass confidential information to strangers who will make illegal use of it.